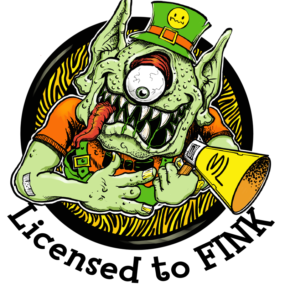 Mike has forever been a fan of Ed Big Daddy Roth and the unique style of illustration that he developed. For decades he has put his own special "twist" on that famous low brow art form producing sketches, illustrations and T-shirt designs for friends and clients.
Finkin' Out Loud - A NEW Project by Mike Learn
Follow him on FACEBOOK @GetFinked
Now, armed with his iPad, iPencil and Procreate, Mike has taken his sketches to the next level. He is producing nearly a drawing a day, posting for fun and producing time lapse videos.
WE ARE TAKING COMMISSIONS just contact Mike and tell him your idea. If it strikes his fancy, your subject matter could be his next episode of Finkin' Out Loud!

Browse the web site, follow us on Facebook, Instagram or YouTube and lose yourself in the imagery.