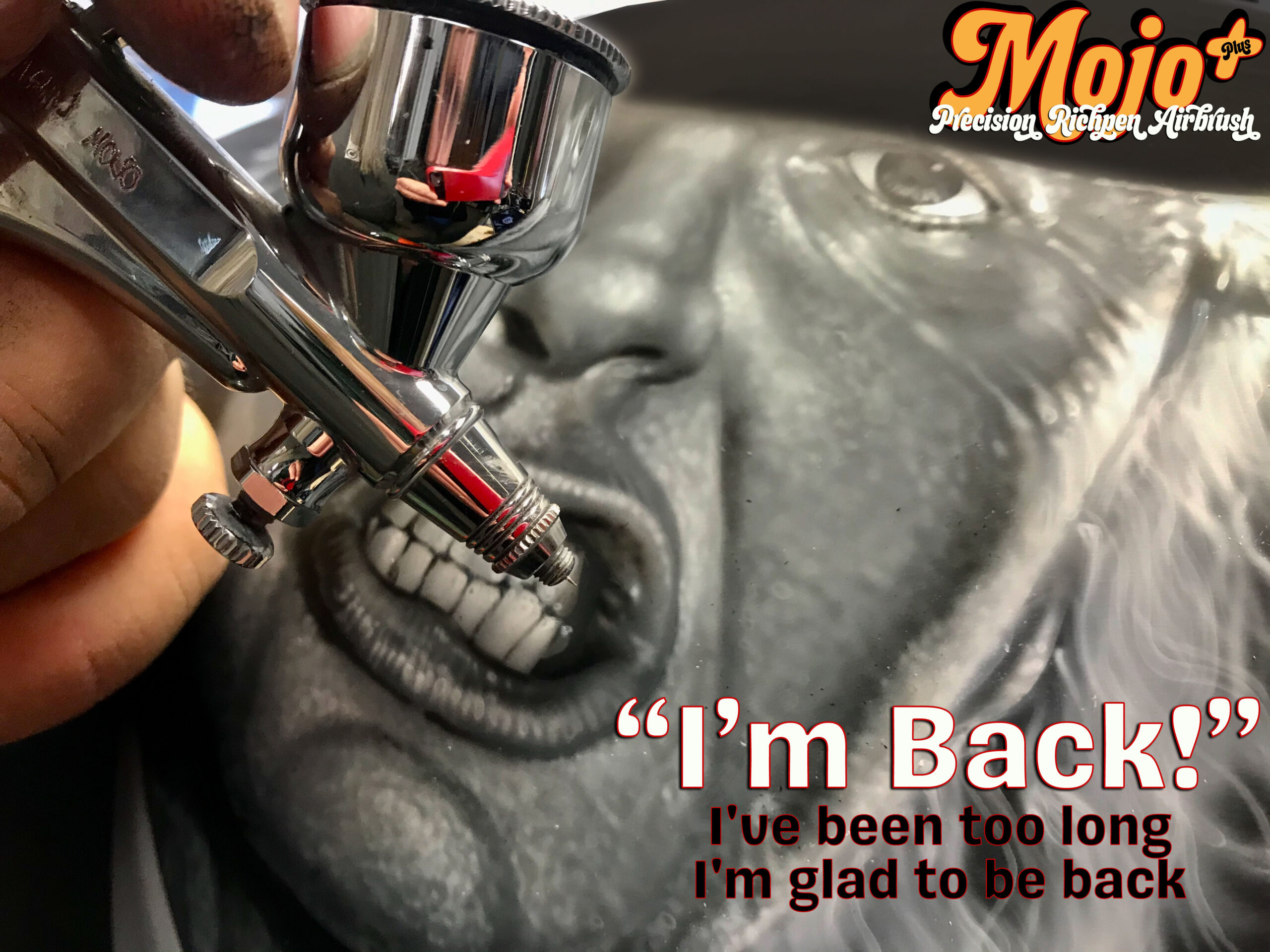 We are SO EXCITED to re-Introduce RichPen Airbrushes back into the US Market!!
For nearly a decade, the high-quality Japanese RichPen airbrushes have been missing in the USA. After months of communication, research and development, we are PROUD to bring them back.
The BRAND NEW, upgraded and better than ever before MOJO Plus, precision airbrushes are in production NOW!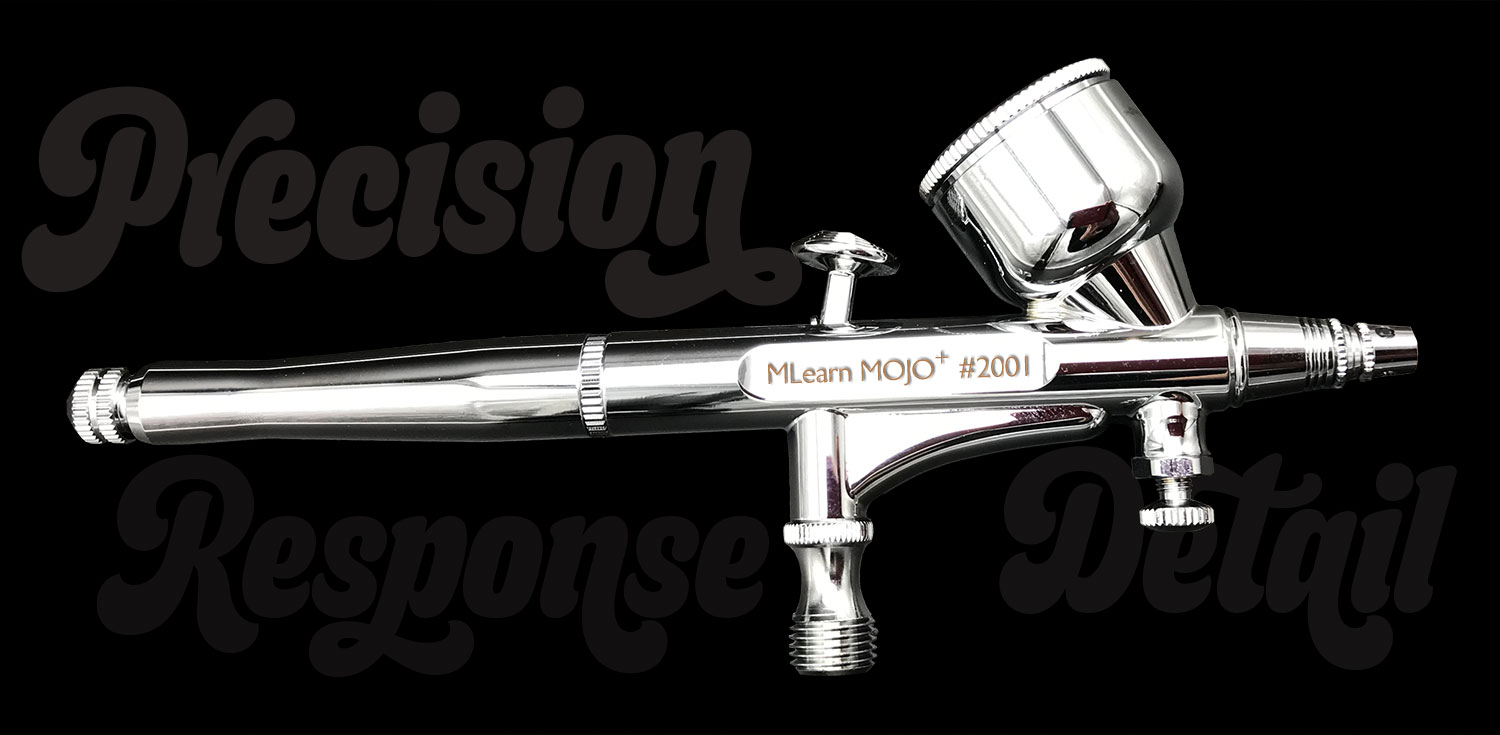 RichPen MOJO Plus Precision Airbrush
The MOJO+ Airbrush is a BRAND NEW RichPen PHOENIX Model 222C that was built to Mike's specifications. By working directly with RichPen's product manager, we have improved the already outstanding, high quality and well-known performance of RichPen equipment. Utilizing a new, proprietary manufacturing method the advanced MOJO+ has a nozzle cap, fluid tip and needle with smaller size and finer needle taper allowing for unprecedented fine lines and amazing control.
To finish the customization, each and Every MOJO+ airbrush is fine-tuned, ported and polished by Mike, then signed, numbered and supported by our PROMISE.
The MOJO+ is a precision .2mm double action gravity feed brush with a micro-air volume adjuster and pre-set handle. This airbrush gives you instant paint response, perfect atomization with lower air pressure and ultra-fine line detail. With only the finest fit and finish, this Made in Japan, perfected in USA brush WILL exceed your expectations.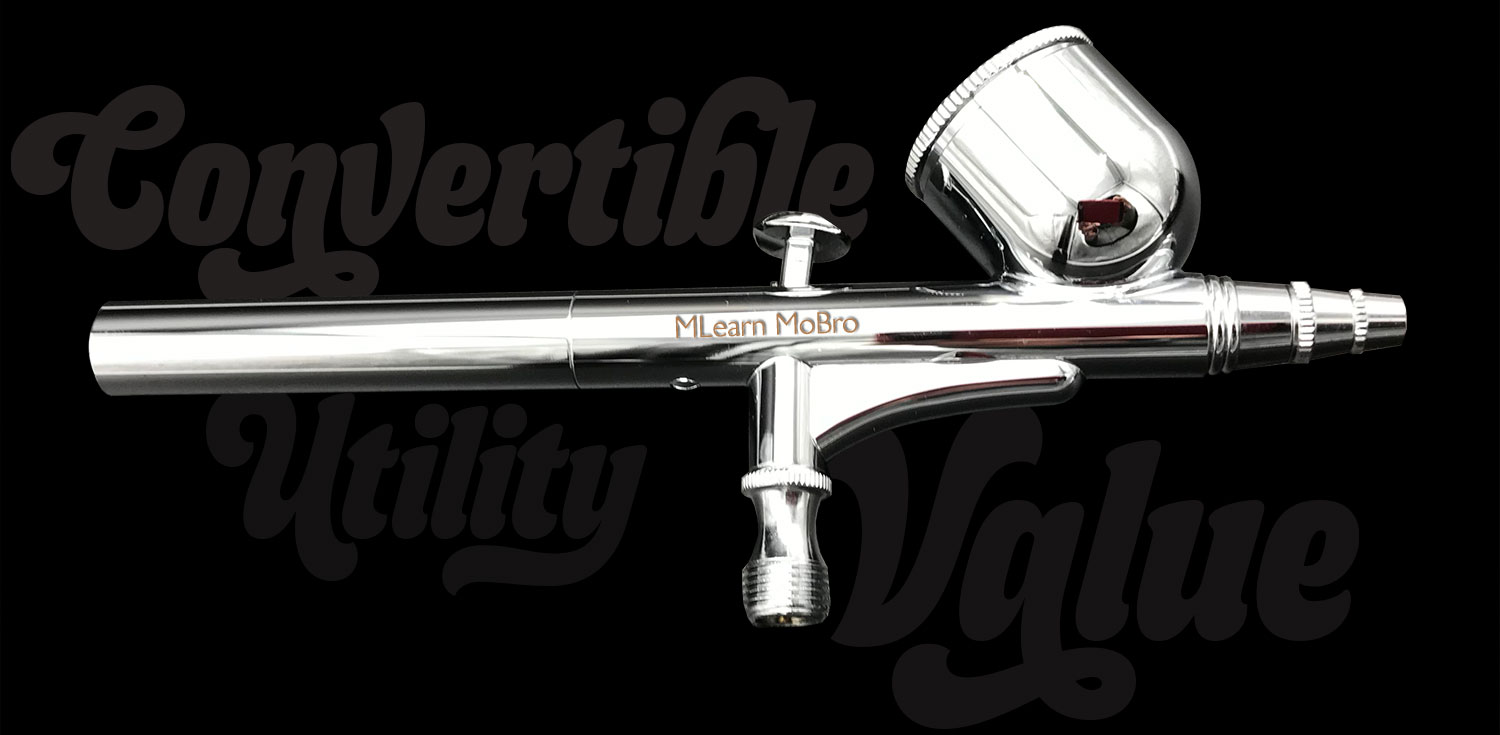 MoBro Utility Companion Airbrush
To complement the MOJO+ we are offering the MoBro. We know that when it comes to efficiency and satisfaction every airbrush artist needs to have a full lineup of brushes. The MoBro is built on an APOLLO113C chassis and is our response to the need for quality equipment at affordable price. To meet the needs of ALL airbrush artists we are offering 3 variations of this great airbrush:
The MoBro Plus is highly modified, polished and set up as a .2mm detail brush with instant response. This airbrush is truly the next best thing to a MOJO and is the perfect tool to round out a stellar arsenal. To make a great value even better, each MoBro comes with a .3mm conversion kit that will allow you to use your brush for both fine line detail and for larger area needs. The kit includes a polished needle, fluid tip, nozzle cap , tools and instructions to make quick work of tooling changes.
The MoBro Hot Rod is a .3mm airbrush that gets "the treatment" from Mike. Like the others, It is hand polished and modified for instant paint response while providing more coverage for color washes, larger murals and utility work.
The Richpen APOLLO 113C is a great brush right out of the box and we are proud to offer these in single and 3-pack purchases for the "heavy user".