A COMPLETE CUSTOM - FROM BUILD TO PAINT!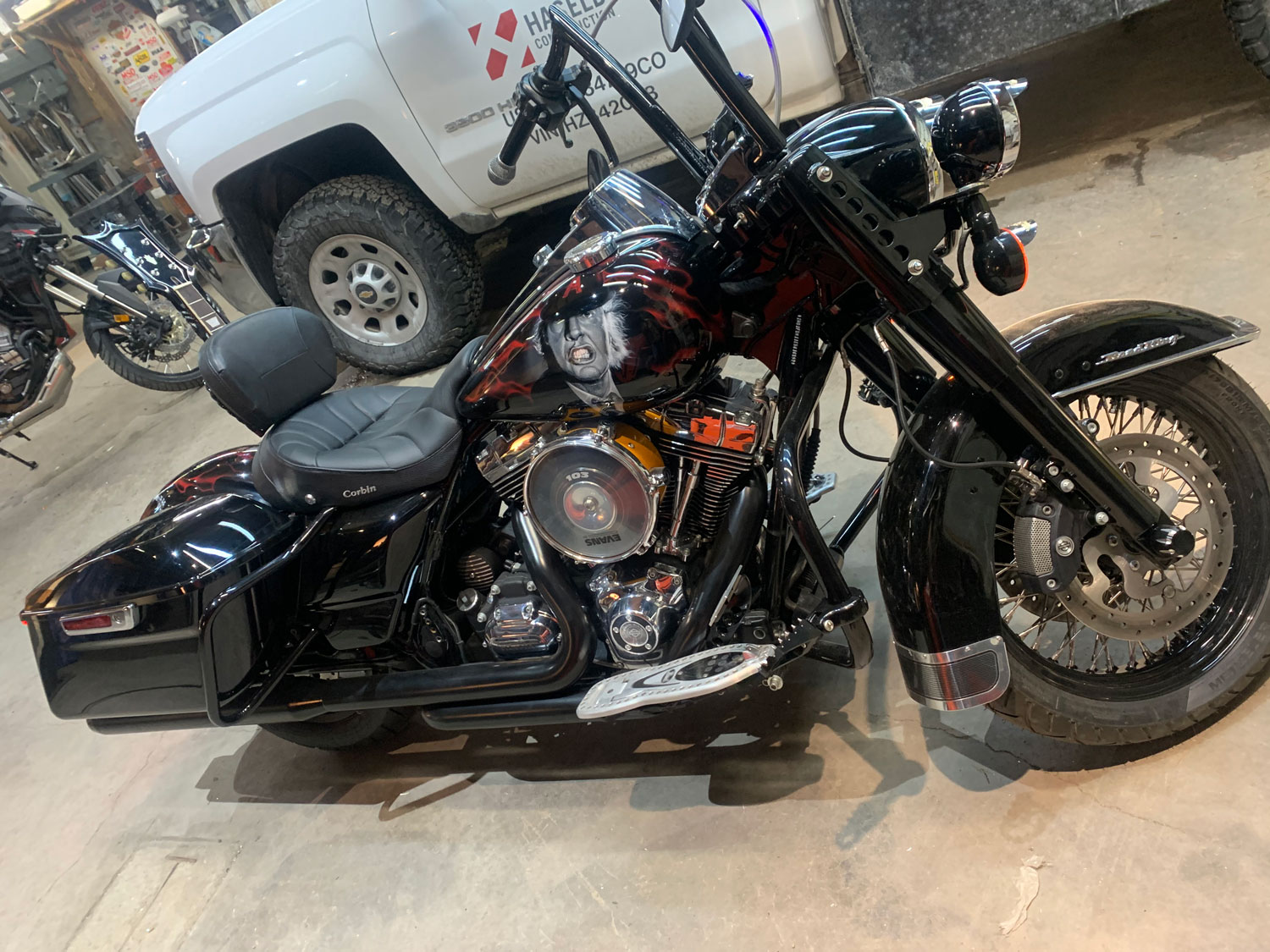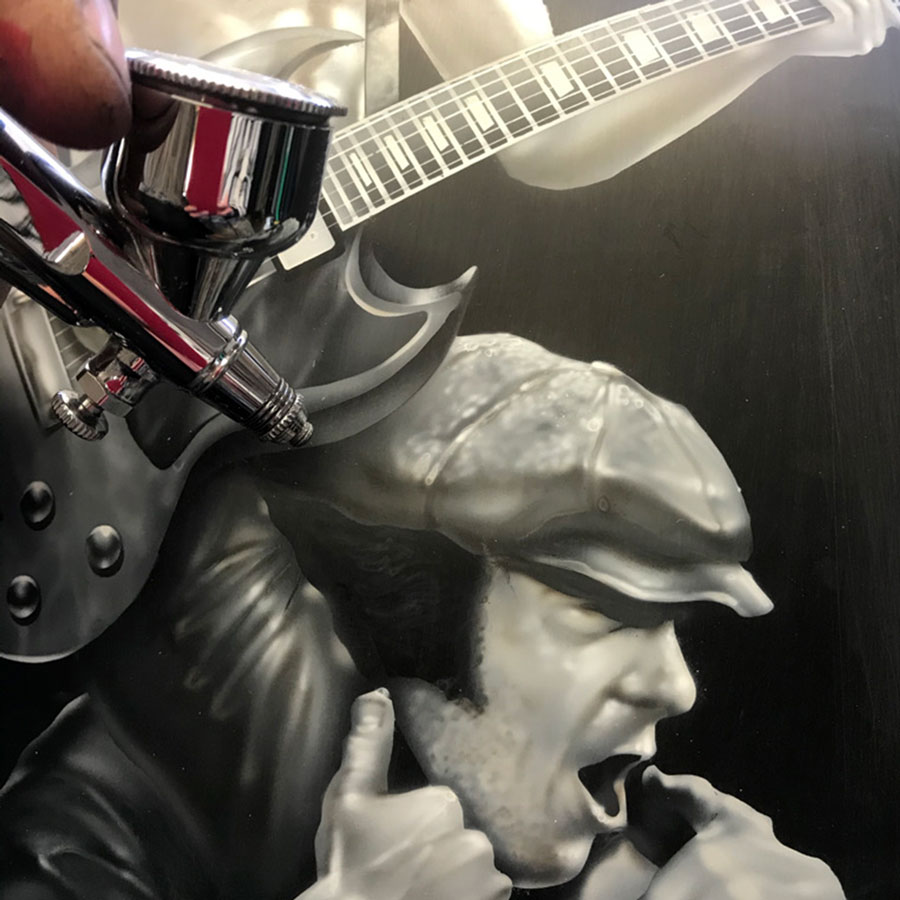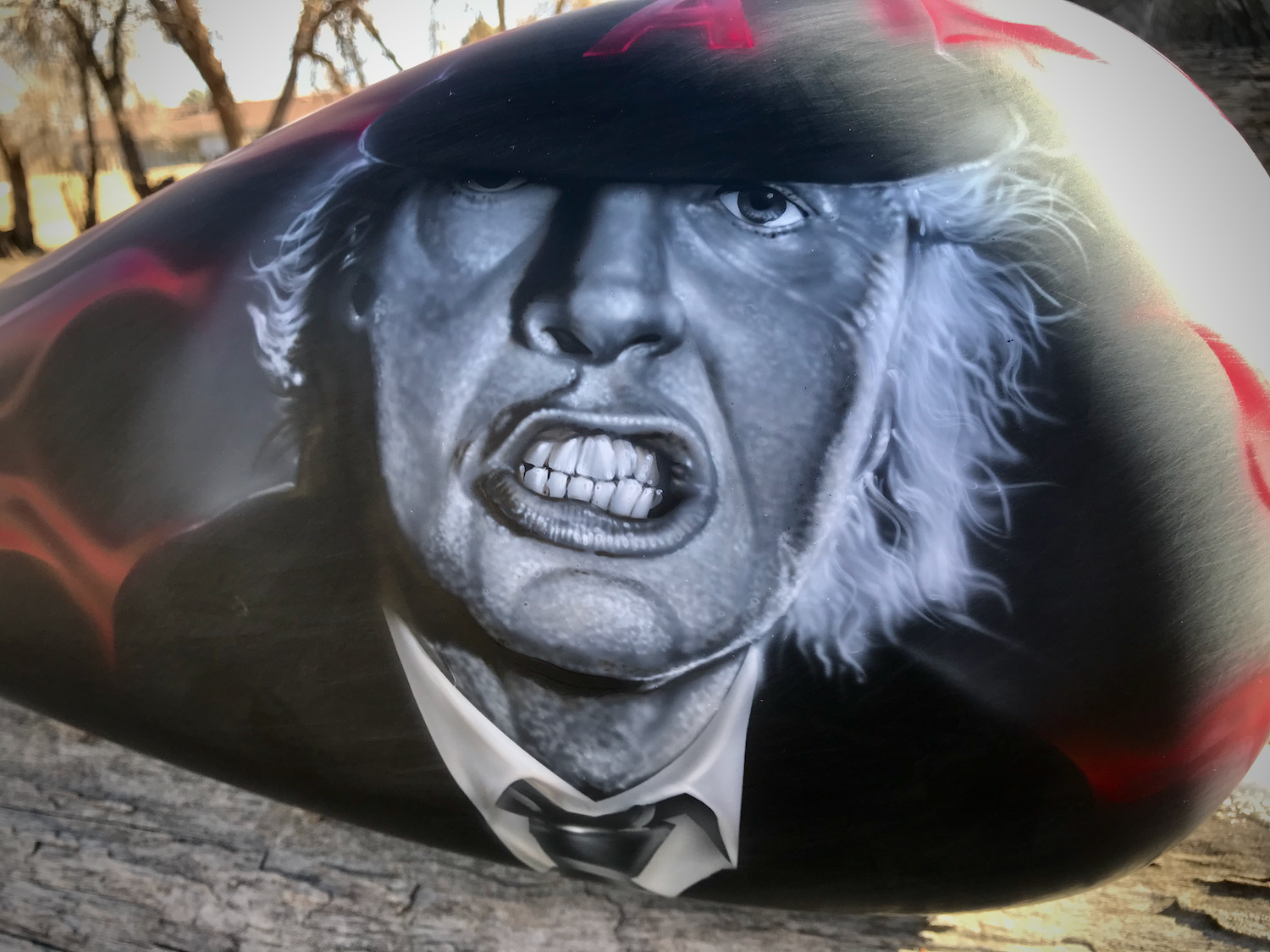 A FUN PROJECT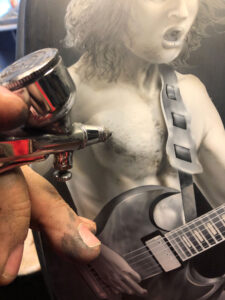 This is the type of project that gets a career artist excited! As most of you know, Mike is not only an artist, but also a guitarist, bassist and luthier. One of his favorite bands is AC/DC (in fact, he played Angus in a Tribute Band called Big Balls for years – school uniform and all!) so when a local customer called us to take on this project, Mike was super excited!
The other cool thing about this project, is that it came to the shop right at the time we were releasing our new RichPen MOJO Plus precision airbrush, so this particular commission was the first complete job done with our FLAGSHIP product!
We recently received images of the bike put together and wow! It is something special to behold! Please check out the image gallery and video below and you can read more about it from the owner's own mouth to the right.
FROM THE OWNER, "Mac"
"AC/DC is my all time favorite rock band, being an artist myself, I enjoy the fabrication of steel  and aluminum in many forms. I wanted the theme to incorporate one-off, hand fabricated parts that were related to musical instruments used by AC/DC. I had to do some homework and learned even more about the band.
"Mike's Magic is second to none, and compliments the whole build (more like makes the center piece).  I wanted to keep the bike as simple as possible and did not want to cross over into "gaudy", so every one of the custom-built parts are functional and not just a "decoration."
"The horn cover is Hell's Bell, the sissy bar is an actual Gibson SG guitar neck, the kind Angus Young prefers, complimented by a twisted steel bar. The bike also features bass drum pedal floorboards, microphone grips, 80's cassette tape brake pedal, and a "Givin' the Dog A Bone" LED handlebar light."
AC/DC Tribute Bike Gallery
Take A Video Tour of the Bike